Baseball|Wood Bats vs. Aluminum Bats: What Are the Differences?  
"Wood bat or aluminum bat? Which one do you prefer?" Why? Both can do the job. Does the choice matter? In fact, whether you are a beginner or a professional player, it's important to choose the right bat. Among others, the frequency of practice and the material of the bat are key factors to consider when you choose your bat. How do you make the right choice?    

The frequency of practice is the most significant factor in choosing a bat.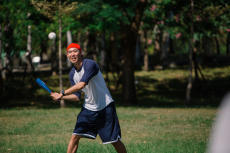 If you practice probably only once a week, the most important quality you look for in a bat is controllability. In this case, you can choose an aluminum bat with a larger sweet spot, a precision-balanced barrel, and a lighter weight.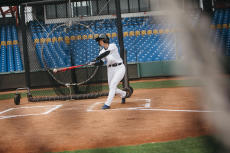 If you play baseball three or more days per week, then comfort should be your priority concern. In this case, you can choose an aluminum or wood bat with a length between 33 to 33.5 inches and an precision-balanced barrel.
When baseball has taken up a good chuck of your week, aside from controllability and comfort, you will also need strength and precision. To this end, you can choose a maple or birch wood bat with a weight between 870 and 880 grams and a balance point positioned slightly close to the end of the barrel.

The density of aluminum is higher than that of wood. Using an aluminum bat, you are able to send the ball flying high and far without exerting great force. Common materials include 6061 and 7075 aluminum.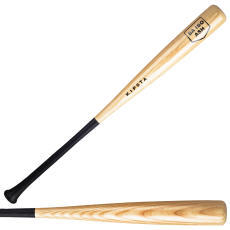 It requires mastery of batting skills to swing a wood bat while utterly control the trajectory of the ball. Typically, advanced players mostly use wood bats, required more batting skills because of difficulties increased. 
Decathlon Taiwan Beitun store baseball ambassador  
"Why all the fuss? Just swing a bat to hit the ball, right?
This article will help you on what kind of baseball bat suits you best!"